Commercial Vehicle Tire Service in Baltimore, Maryland
One of the most common reasons for calling roadside assistance as a trucker is a blown tire. Roadside tire repair and replacement services can help you get back up and running quickly at a minimal cost. If the damage is not substantial, we can repair your tires, or we can simply replace them. We sell new and used tires for both trucks and trailers, so if you need replacements we have you covered. We also do tire safety inspections and can give you an idea of how long your current tires should last and how they should perform.
Commercial Vehicle Tire Service in Baltimore, Maryland
Tire service involves making sure your tires are safe for the road as well as repairing or replacing any tires that may be damaged or incompatible with your truck or trailer.

If you get a flat tire or suffer a blowout while driving down the interstate or highway, you will need tire service.

If you call us for tire service, services will include getting new or used tires installed, balanced, and inspected.

We will also make recommendations for tires based on the weight of your truck and trailer, as well as driving distance and the terrain you will be traveling on.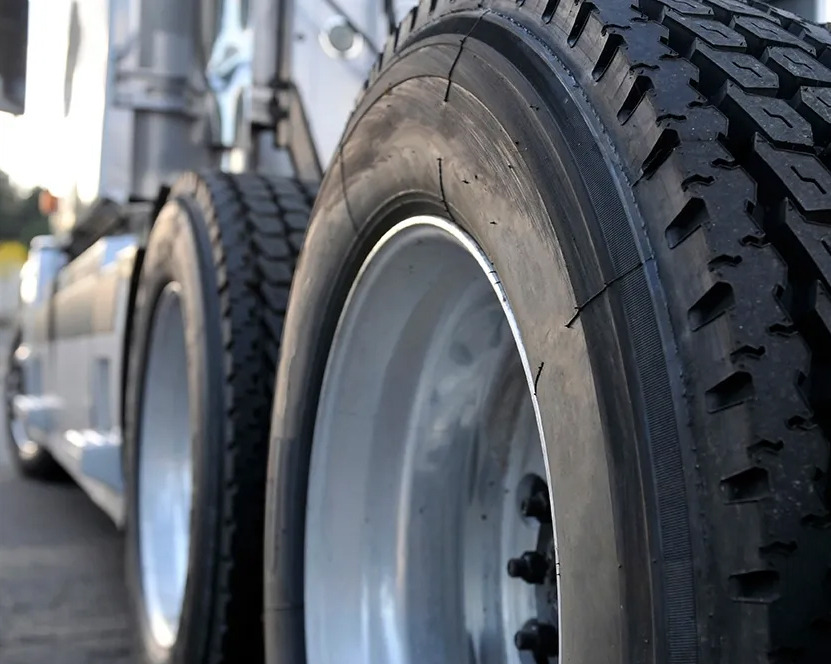 24/7 Tire Service & Tire Sales.
When you're a semi driver, you depend on your truck and trailer combo to get you from point A to point B. You don't want anything holding you back from making deliveries or picking up loads because that can impact how much money you make. Flat tires are extremely common in large trucks; so common, in fact, that even standard tires (not just those made for commercial use) should be replaced every couple of years (if not more frequently). If you find yourself stranded on either side of the road with a flat tire or worse, call A1 Emergency Roadside Service. We are available 24 hours a day, 7 days a week. We can handle any problems related to tires or anything else that may be wrong with your truck.
Why You Should Call A1 Emergency Roadside Service?
In our 55 years of experience, we have become the most trusted company for roadside assistance in Baltimore, MD, and surrounding areas. As such, we have been voted the #1 roadside assistance company for customer service and reliability in Maryland. We have been in business since 1967 and still manage to maintain great relationships with our customers. With us, you know that your call is important. Our trucks are dispatched by experienced dispatchers who know how to make sure that service gets out there quickly. Wherever you're headed, or whatever cargo you're hauling, we are committed to keeping you on the road safely, quickly, and affordably.
Contact Us With Questions